PENTAGON SHIPPING SERVICE, established in 1987, is one of the oldest standing service providers and have successfully completed a plethora of projects with our immense wealth of knowledge combined with experience.
PENTAGON SHIPPING SERVICE, deals with five main aspects of your import and export cargo:

Customs Broking

Clearing & Forwarding

Transport

Warehousing

Insurance
There is always a question, How best I can save time and money when managing my logistics supply Strategically located in Broadway area, which is near to the Customs and the Port, PENTAGON SHIPPING SERVICE answers this question by capitalizing on Chennai's strength as the regional hub and gateway to South East Asia to fulfill your needs.
We provide solutions by operating an efficient and cost effective consolidation and distribution system and focus on IT development and customization. We are also capable of Spare Parts Inventory Management. Managing Logistic support at the manufacturing site has never been easier. Rest assured that we will manage all your needs.
PENTAGON SHIPPING SERVICE, understands your requirement we are a Private company, we understand your requirement We provide personalized service unlike big corporate, where you are one in the crowd, here you are Special and will get Customized attention and prompt service.

PENTAGON SHIPPING SERVICE, established in 1987

Celebrating 25 years Silver Jubilee.

Accurate stock take and timely reporting.

Procurement logistics and order fulfillment has never been easier for you. Our superior supply chain management system and experience will expedite, track, consolidate and verify your order to make sure that you do not miss a thing. Our Pentagon Shipping Service systems provide thorough documentation, integrated product verification and manages exception with smart problem solving.
You will be assigned a dedicated team to fulfill your goals of inventory integrity, accurate stock take and timely reporting. Furthermore, there is no need for any extra phone. A manager will be your one point of contact.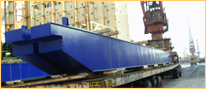 Doing additional standard technical services like assembly and kitting?
Done.

Utilizing merge-in-transit to further save your time and cost?
Done.

Forecasting future logistics challenges and anticipating them for you?
Done.